Prayer of the Church April 19, 2020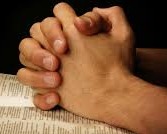 PRAYER OF THE CHURCH
+For a swift end to COVID-19; for those infected and those who have been exposed; For loved ones and caretakers; For those leading nations; For physicians, nurses, technicians, researchers, administrators, and all other healthcare employees around the world; For those who must work, despite the threat of sickness; For those who have become unemployed or under employed during this pandemic; For Churches and all ministers of the Word; For parents and children; For Wyneken and all places of learning; For those who are alone; For all navigating decisions during this time of uncertainty and fear.
+For the Sick at St. Paul: Anita Spiegel; Bonnie Gallmeyer; Ken Schueler; Dick and Ruth Bultemeier. +For the Homebound & Infirm: Delores Rumple, Edna Mesing, Irene Bieberich, Faye Keuneke, Marge Merriman (at Woodcrest); Anita Spiegel. +Birthdays: Matt Reinhart, Emmett Dicke, Alana Melcher, Tim Reinhart, Connie Bulmahn, Jean Skaggs, Todd Fisher.
A Collect for Plagues
Almighty God, heavenly Father, give us grace to trust you during this time of illness and distress. In mercy, put an end to the plague that afflicts us. Grant relief to those who suffer, and comfort all who mourn. Sustain all medical personnel in their labors, and cause your people ever to serve you in righteousness and holiness; through Jesus Christ, your Son, our Lord, who lives and reigns with you and the Holy Spirit, one God, now and forever. Amen.