Prayers for March 17, 2019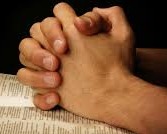 PRAYERS OF THE CHURCH
+St. Paul Lutheran Church.
+The Lutheran Church—Missouri Synod.
+Rev. Matthew C. Harrison, Synod President.
+Rev. Daniel Brege, Pastor of St. Paul, President of the Indiana District .
+Rev. Andrew Yeager, Pastor of St. Paul.
+President Donald Trump, the Legislature and Supreme Court of the U.S.
+Governor Eric Holcomb, the Legislature and Judiciary of Indiana.
+The Homebound: Delores Rumple, Edna Mesing, Fred and Irene Bieberich, Malinda Bieberich.
+Birthdays: Taylor Rhymer, Bret Comer, Keith Dicke, Emilie Reinking, Jeremiah Lenegar, Dean Gallmeyer, Brooks Gerke