Prayers for the Church - April 20, 2019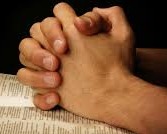 PRAYERS OF THE CHURCH
+St. Paul Lutheran Church.
+The Lutheran Church—Missouri Synod.
+Rev. Matthew C. Harrison, Synod President.
+Rev. Dr. Daniel Brege, Pastor of St. Paul, President of the Ind. District .
+Rev. Andrew Yeager, Pastor of St. Paul.
+President Donald Trump, the Legislature and Supreme Court of the U.S.
+Governor Eric Holcomb, the Legislature and Judiciary of Indiana.
+The Sick and Recovering: Jim Melton, Barb Wiegmann, Anita Spiegel.
+The Homebound and Infirm: Delores Rumple, Edna Mesing, Irene Bieberich, Malinda Bieberich, Faye Keuneke.
+Birthdays: Matt Reinhart, Emmett Dicke, Jim Kolter, Alana Melcher, Connie Bulmahn, Tim Reinhart, Todd Fisher, Jean Skaggs, Jessica Ramey, Luke Ainsworth, Sarah Enterline.