Prayers for the Church - August 18, 2019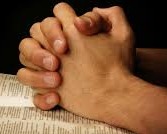 PRAYERS OF THE CHURCH
+For the Sick & Recovering: Anita Spiegel (hospital).
+For the Homebound & Infirm: Delores Rumple, Edna Mesing,
Irene Bieberich, Faye Keuneke (all at Woodcrest); Malinda Bieberich (Adams Heritage); Marge Merriman (home); Anita Spiegel.
+Birthdays: Lynn Garner, Megan Friedt, Mike Pritchard, Kim Fravel, Connie Garner, Lanae Gilbert, Samantha Nower, Henry Faurote, Halei Faurote, Pr. Yeager, Alexa Melcher, Mike Rabel.