Prayers for the Church August 25, 2019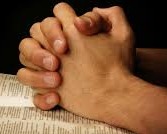 PRAYERS OF THE CHURCH
+For our catechumens: our students and confirmands who begin catechesis today and this month.
+For the Homebound & Infirm: Delores Rumple, Edna Mesing,
Irene Bieberich, Faye Keuneke (all at Woodcrest); Malinda Bieberich (Adams Heritage); Marge Merriman (home); Anita Spiegel.
+Birthdays: Shelby Nower, Kaylee Kolter, Austin Comer, Candy Keuneke, Adam Minnich, Matt Hamilton, Jeff Kreigh, Todd Hoffman, Chase Lenegar, Samantha Stout, Dane Lenegar, Isaac Friedt, Suzie Steiner.