Prayers for the Church - June 23, 2019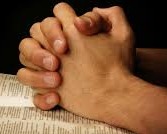 PRAYERS OF THE CHURCH
+ The Sick and Recovering: Anita Spiegel (Heritage), Barb Wiegmann (Heritage).
+The Homebound & Infirm: Delores Rumple, Edna Mesing, Irene Bieberich, Faye Keuneke (all at Woodcrest); Malinda Bieberich (Adams Heritage); Marge Merriman (daughter's home).
+Those who rejoice: The Fuelling family on the Baptism of Ronan Tyler.
+Birthdays: Kyle Bluhm, Joey Johnson, Isla Adams, Tessa Dicke, Ron Korte, Rhonda Smelser, Daniel Vogel, Gus Nussbaum, Todd Kreigh.