Prayers for the Church - June 9, 2019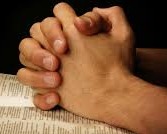 PRAYERS OF THE CHURCH
+ The Sick and Recovering: Anita Spiegel (Heritage), Barb Wiegmann (Heritage), Jim Melton (home), Barb Selking (daughter of Ralph and Marcia Selking).
+The Homebound & Infirm: Delores Rumple, Edna Mesing, Irene Bieberich, Faye Keuneke (all at Woodcrest); Malinda Bieberich (Adams Heritage); Marge Merriman (at daughter's home).
+Those who rejoice: Jerry and Laurna Bulmahn on the occasion of their 50th anniversary, June 14th, 2019.
+Those who mourn: The Richard and Donna Scheumann family upon the loss of daughter, Deb Kunkle.
+Birthdays: Gary Fravel, Nick Hoffman, Nathan Garner, Jeremy Ehlerding, Lane Williams, Aiden Faurote, Madelyn Reinhart, Dennis Reinking, Stephanie Comer, Bentley Elwer.