Prayers for the Church March 31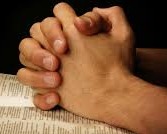 PRAYERS OF THE CHURCH
+St. Paul Lutheran Church.
+The Lutheran Church—Missouri Synod.
+Rev. Matthew C. Harrison, Synod President.
+Rev. Dr. Daniel Brege, Pastor of St. Paul, President of the Ind. District .
+Rev. Andrew Yeager, Pastor of St. Paul.
+President Donald Trump, the Legislature and Supreme Court of the U.S.
+Governor Eric Holcomb, the Legislature and Judiciary of Indiana.
+Those who Mourn: the family of Lorraine Griffiths, sister of Pam Smith & Charlie Walters, recently departed.
+The Sick and Recovering: Jim Melton.
+The Homebound: Delores Rumple, Edna Mesing, Fred and Irene Bieberich, Malinda Bieberich, Faye Keuneke.
+Birthdays: Maddie Fravel, Spencer Gilbert, Pam Smith, Stephanie Ehlerding, Joshua Merriman, Grace Merriman, Lynn Brege.