Prayers for the Church - May 5, 2019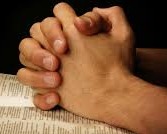 PRAYERS OF THE CHURCH
+Those who Rejoice: our confirmands; Vicar-elect Tim Schmeisser.
+Those who Mourn: The family of Thala Martin, sister of Laurna Bulmahn, who fell asleep in Christ this week.
+The Sick and Recovering: Barb Wiegmann, Jim Melton, Anita Spiegel, Faye Keuneke, Rachel Blum.
+The Homebound and Infirm: Delores Rumple, Edna Mesing, Irene Bieberich, Malinda Bieberich.
+Birthdays: Kasey Adams, Maddie Fisher, Josh Fisher, Kay Rose, Angie Selking, Darrel Ehlerding, Colton Gilbert, Karl Melcher, Zack Macke, Marcia Selking.