Prayers for the Church September 22, 2019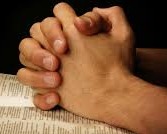 +For Sem. Anthony Keilani, our new field worker, and his family.
+For those undergoing surgery: Sally Rambo, mother of Karla Marbach.
+For those who rejoice: Tyler Reinhart and Brittany Schumm, united in
holy marriage yesterday; for Emily Ehlerding and Andrew Shepard, to be
united in holy marriage Oct. 5th in Madison, WI.
+For the Homebound & Infirm: Delores Rumple, Edna Mesing,
Irene Bieberich, Faye Keuneke (all at Woodcrest); Malinda Bieberich, Anita Spiegel (Adams Heritage); Marge Merriman (home). +Birthdays: Janeen Gerke, Julie Schueler, Levi Adams, Ben Blum, Barb Bulmahn, Karen Fisher, Maddie McCullough, Emily Ehlerding, John Schueler, Mike Werling, Arleen Bird