Prayers of the Church December 8, 2019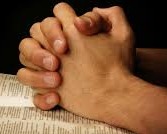 PRAYERS OF THE CHURCH

+For the Sick & Recovering: Bonnie Gallmeyer; Leslie Miller.
+For the Homebound & Infirm: Delores Rumple, Edna Mesing,
Irene Bieberich, Faye Keuneke (all at Woodcrest); Malinda Bieberich (Heritage), Anita Spiegel (home); Marge Merriman (home).
+Birthdays: Megan Sloffer, Avery Gallmeyer, Rob Ehlerding, Gerry Bulmahn, Beth Reinhart, Tim Hoffman, Deb Wiegmann, Jackie Hamilton, Alan Haines.