Prayers of the Church January 12, 2020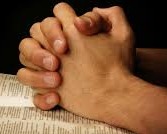 PRAYERS OF THE CHURCH
+For those who mourn: the family of Malinda Bieberich. Malinda was laid to rest yesterday in the sure hope of the resurrection to life.
+For the Homebound & Infirm: Delores Rumple, Edna Mesing,
Irene Bieberich, Faye Keuneke, Marge Merriman (all at Woodcrest); Anita Spiegel (home).
+Birthdays: Jonathan Borne, Linda Wefel, Colin Melcher, Andy Seddelmeyer, Cori Brege, Paul Hockemeyer, Eric Koenemann, Missy Hockemeyer.