Prayers of the Church January 26, 2020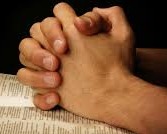 PRAYERS OF THE CHURCH
+For the Sick and Recovering: Bonnie Gallmeyer.
+For the Homebound & Infirm: Delores Rumple, Edna Mesing,
Irene Bieberich, Faye Keuneke, Marge Merriman (all at Woodcrest); Anita Spiegel (home).
+Birthdays: Frank Becker, Zach Brune, Blake Bulmahn, Jake Miller, Ben Enterline, Josh Gallmeyer, Charlie Walters, Kacey Fuelling, Julie Nower, Liam Brege, Madison Hamilton.