Prayers of the Church July 5, 2020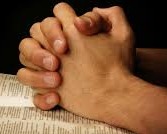 PRAYER OF THE CHURCH
+Our nation: for the United States of America; the President and Congress, Governors and Magistrates and all who serve in public office; for the Armed Forces; for Law Enforcement and all public service personnel; for Health Care workers; for an end to COVID-19; for an end to strife, warfare, violence, and besetting sins; for peace in our land.
+The Sick and Recovering: Elvira Bienz, Jan Blum.
+Expectant Mothers: Brittney Gallmeyer, Irene Keilani, Sarah Mesing, Tori Ehlerding.
+For the Homebound & Infirm: Delores Rumple, Edna Mesing, Irene Bieberich, Faye Keuneke, Marge Merriman (at Woodcrest); Ken Schueler (home); Bonnie Gallmeyer (home); Anita Spiegel (Ossian Health and Rehab Nursing Home).
+Birthdays: Sarah Tharp, Jan Blum, Jacob Todd, Grace Nower, Tyra Kolter, Alex Ainsworth, Mike Spiegel, Matt Rabel, Kelly Todd, Joe Melcher, Beau David.