Prayers of the Church March 15, 2020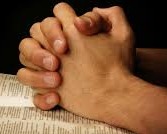 PRAYERS OF THE CHURCH
+For the Sick and Recovering: Bonnie Gallmeyer; Ken Schueler; Marcia Selking; Jeff Schueler; Dick and Ruth Bultemeier; Randy Geyer; our county, state, and nation as it suffers under the Coronavirus pandemic.
+For the Homebound & Infirm: Delores Rumple, Edna Mesing, Irene Bieberich, Faye Keuneke, Marge Merriman (all at Woodcrest); Anita Spiegel (home).
+Birthdays: Avree Fisher, Jack Hamilton, Mary Yeager, Taylor Rhymer, Bret Comer, Keith Dicke, Emilie Reinking, Jeremiah Lenegar.