Prayers of the Church March 8, 2020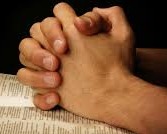 PRAYERS OF THE CHURCH
+For the Sick and Recovering: Bonnie Gallmeyer, Ron Selking; Dick and Ruth Bultemeier (first principal of Wyneken and his wife-failing health); Randy Geyer, the city of Nashville, TN; victims of flu and Coronavirus.
+For the Homebound & Infirm: Delores Rumple, Edna Mesing, Irene Bieberich, Faye Keuneke, Marge Merriman (all at Woodcrest); Anita Spiegel (home).
+Birthdays: Hank Nussbaum, Jordan Sloffer, Chase Baker, Eric Blum, Alan Bieberich, Cynthia Reinhart, Josie Miller.