Prayers of the Church May 17, 2020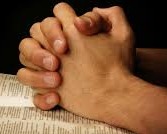 PRAYER OF THE CHURCH
+For the sick: Duane Hoffman, Elvera Bienz.
+For the Homebound & Infirm: Delores Rumple, Edna Mesing, Irene Bieberich, Faye Keuneke, Marge Merriman (at Woodcrest); Ken Schueler (home); Bonnie Gallmeyer (home); Anita Spiegel (Ossian Health and Rehab Nursing Home).
+Birthdays: Garrett Strome, Leslie Miller, Laura Baker, Jon Miller, Joshua Vogel, Emily Minnich.