Prayers of the Church October 6, 2019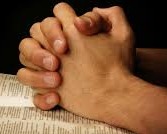 +For the Sick and Recovering: Carol Selking; Jim Smith.
+For the Homebound & Infirm: Delores Rumple, Edna Mesing,
Irene Bieberich, Faye Keuneke (all at Woodcrest); Malinda Bieberich, Anita Spiegel (home); Marge Merriman (home).
+Birthdays: Wilda Scheumann, Corey Bulmahn, Hannah Faurote, Faye Keuneke, Jensen Jeffrey, Breanna Strome.